Nexus Solicitors
Established in 2000, we've continuously been committed to providing clients with exceptional and professional services.
Our ongoing motivation stems from our happy clients.
We share your focus on success
Established 20 years ago, we set out on a mission to become exceptional lawyers with a difference.
Your success is at the forefront of every decision we make.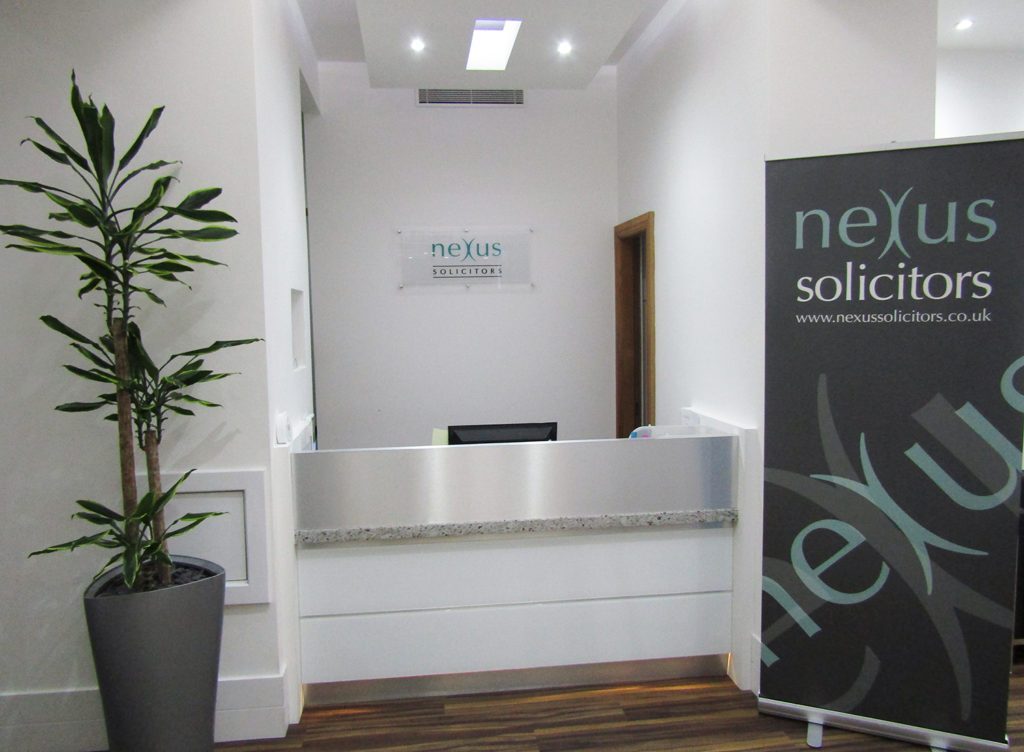 Nexus Solicitors was set up in 2000. We are a progressive law firm with what we think are the attributes that make us stand out from the crowd; the things that our clients like. All of our lawyers and staff are dedicated to providing an excellent service to our clients. We are proud of our reputation and our place in the legal market.
We want to work with people like us.  We want to take the time to understand you and your business so that we can provide cost effective and practical legal advice and representation that is relevant and tailored to you or your business.
To build long-lasting relationships with our clients. The areas of law in which we practice are those areas that meet the needs of our clients. We want to maintain a legal practice that is relevant and modern, but with the best attributes of what some would say are old-fashioned values.
Our clients range across the whole spectrum of business sectors including:
Some of our clients are international businesses. Some of them, like us, are local to Manchester, owner managed businesses. Some of them are national franchise chains or banks. Some of our clients are individuals. All of our clients are the people we work with, year after year.


Want to become a client of Nexus Solicitors?